MSBA Meetings are Free and the Public is Welcome
The MSBA holds two types of meetings, board meetings for elected officers which members are welcome to attend and contribute comments, and general membership meetings featuring presentations by leading beekeepers, scientists, educators, and leaders in the field.
We hold general meetings on Saturdays in February, June, and November of each year. MSBA meetings last a full day, include nationally-known and local speakers, and generally start with refreshments at 8:30 AM and last until 4 PM. Board meetings occur one month in advance of general meetings, and are scheduled for two hours.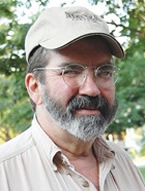 MSBA's June 2016 will take place June 18, 2016 at the University of Maryland/College Park, Plant Sciences Building. We are in the auditorium. Look for the "beekeeper meeting" signs.
Phil is a popular writer for Bee Culture Magazine, and his Q&A column is titled "Ask 'Dr.' Phil." He served as the Kentucky Department of Agriculture's State Apiarist from 1999 through 2011. He is a graduate of Oberlin College in Ohio (BA in biology), and the University of Kentucky (BS in civil engineering). He is a past president and past chairman of the Heartland Apicultural Society, past program chairman of Eastern Apicultural Society, and past president of the Apiary Inspectors of America. Phil serves as a honey judge, maintains a national speaking schedule, and keeps a helpful website for beekeepers, Phil Craft Hive Craft.
Past Meetings (clicking on link will automatically download files):