MSBA Meetings are Free and the Public is Welcome
The MSBA holds two types of meetings, board meetings for elected officers which members are welcome to attend and contribute comments, and general membership meetings featuring presentations by leading beekeepers, scientists, educators, and leaders in the field.
We hold general meetings on Saturdays in February, June, and November of each year. MSBA meetings last a full day, include nationally-known and local speakers, and generally start with refreshments at 8:30 AM and last until 4 PM. Board meetings occur one month in advance of general meetings, and are scheduled for two hours.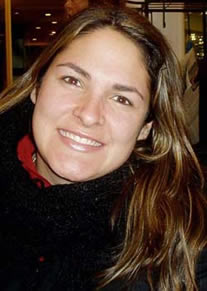 On June 13, 2015, at the University of Maryland/College Park, Plant Sciences Building Auditorium, MSBA welcomes Dr. Juliana Rangel-Posada as keynote of our Spring meeting. Dr. Rangel-Posada is Assistant Professor of Apiculture, Department of Entomology, Texas A&M University in College Station, Texas, where she researches problems facing the apiculture industry, teaches graduate and undergraduate courses in honey bee biology, and also works with extension. Among exciting topics of her recent publications are the effects of miticides on honey bee reproduction.
Dr. Rangel-Posada received her PhD from Cornell University and most recently was a National Science Foundation Postdoctoral Fellow at North Carolina State University. While at NCSU, she served as a research leader in projects related to queen quality and how those traits affect supersedure of the queen in managed hives. As a postdoc, she also was the coordinator of the Born and Bred in North Carolina program.
In addition to her most recent work at NCSU, Rangel-Posada led several projects on the behavioral ecology and genetics of reproductive swarming in honey bees at Cornell University and projects exploring the mechanisms used by tropical stingless bees in the genera Melipona and Trigona to communicate resource location as a research associate with Dr. James Nieh at the University of California-San Diego.
This Spring's meeting will also include Master Beekeeper Jim Fraser on Maryland's Tulip Poplar Region, Shayne Madella on the most recent APHIS survey results in Maryland, and Dr. Kirsten Traynor on local and national pesticide research results.
[AGENDA with map and directions]
Past Meetings (clicking on link will automatically download files):