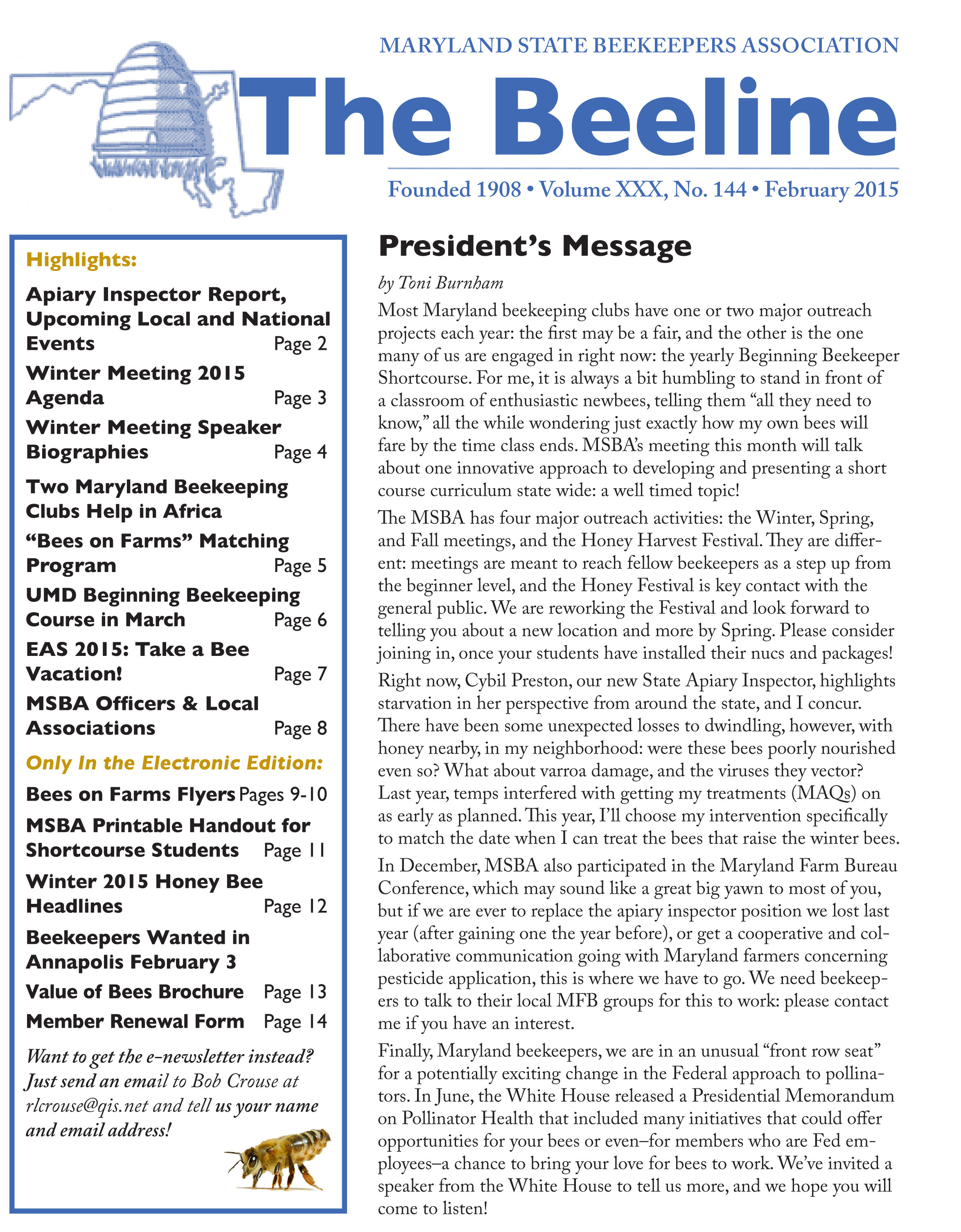 The Beeline
The MSBA has published the Beeline newsletter for over 25 years. Members receive this valuable publication via email as a part of their club membership.
The Beeline is published three times a year, and is full of club activities, bee news from the scientific community, meeting agendas and details, and more.
We invite you to take a look at past issues linked here. Newsletters are provided in Portable Document Format (PDF) and may be up to 10 MB in size.