Join us for this amazing beekeeping event.
EXPERT PRESENTERS will INCLUDE
SAMUEL RAMSEY, PhD, Varroa mite expert
WILLIAM SPRENKLE, How to improve your own stock. Colony Management Tips.
MARK DYKES, The Bee Squad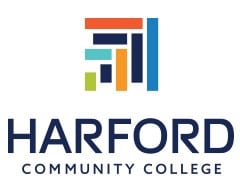 LOCATION: Harford Community College
ADDRESS: 401 Thomas Run Road, Bel Air, MD 21015, Entrance 2
BUILDING: The Chesapeake Center, first building on the left
ADDRESS: Bel Air, MD
DAY: February 02, 2019
TIME: 9AM - 4PM (Doors open at 8 AM)
---
SPEAKER BIOs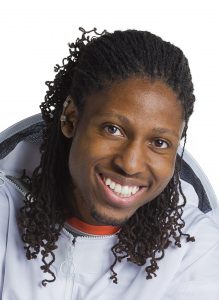 MSBA is pleased to once again welcome Dr. Samuel Ramsey to share his innovative and revolutionary research into the biology of two critical threats to honey bees: varroa mites and, potentially, Tropilaelaps!
Sam's enduring interest in entomology started over 20 years ago and shows no signs of waning. Having completed his PhD in 2018 with Dr. Dennis vanEngelsdorp's lab at the University of Maryland, College Park, Ramsey tries to maintain a focus on how insect research can benefit the public through development of IPM strategies and STEM outreach initiatives. Ramsey studied entomology at Cornell University as an undergraduate focusing on Predatory/Parasitic insect behavior. His current work focuses on the effects of honey bee parasites on individual and colony level survivorship specifically targeting Varroa destructor and Nosema ceranae.
Click on these Additional resources for Dr. Ramsey:
University of Maryland publication about Dr. Ramsey's mite research, including AMAZING micrographs
Dr. Ramsey explains his doctoral dissertation on Varroa destructor, a parasitic mite that feeds on honey bees
Beekeeping Today Podcast, featuring Dr. Ramsey
Click the button to see Ramsey singing with 3 backup singers -- who are ALSO Dr. Ramsey!
---
---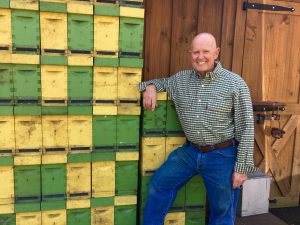 MSBA will hear, for the first time, from Bill Sprenkle, owner of the Log Cabin Bee Farm, LLC located in York County, Pennsylvania. The farm is a micro-honeybee breeding operation with the mission to produce hygienic (VSH) queens for colony sustainability and production. The operation includes seven apiaries and 50 to 200 colonies depending on the seasonal production needs. Bill's lifetime passion has been observing and interacting with nature with a focus on plants and wildlife.
Approximately 18 years ago, his primary interest became honey bees when his wife surprised him with two hives for a birthday gift. Bill, like all beekeepers, quickly learned the importance of the honeybee queen for colony performance and sustainability. After reading a few queen rearing books, he felt prepared to produce "quality" queens but quickly learned his new journey would be longer, more challenging, and more rewarding than anticipated. In 2010, after retiring from the Commonwealth of Pennsylvania as the Executive Deputy Secretary of Corrections, Bill expanded his breeding operation and began to ship VSH queens for beekeepers throughout the United States.
---
---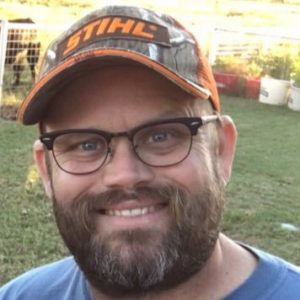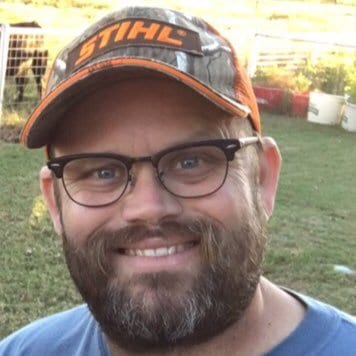 Newly relocated to our area (we can thank Cupid for that, during our February meeting!) Mark Dykes is the extension and Bee Squad coordinator for the vanEngelsdorp Bee Lab. Previous to his position at the University of Maryland, Mark was the Chief Inspector for the Texas Apiary Inspection Service (TAIS). During his tenure at TAIS Mark helped to create the Texas Master Beekeeper Program and the Texas State Honey Bee Diagnostic Lab. Mark was also a supervisor with the Florida Department of Agriculture's Apiary Inspection Service and the apiary manager for Dr. Jamie Ellis' honey bee lab at the University of Florida. Mark has a degree in natural resource conservation from the University of Florida and is a veteran of the U.S. Coast Guard.
---
FEB 02 MEETING AGENDA
2019 Feb 02 Meeting Agenda
STARTING TIME
EVENT
PRESENTER
8:30 AM
Refreshments, Coffee, Donuts, etc.
9:00 AM
Opening and Welcome
Jim Fraser, President, MSBA
9:15 AM
Maryland Apiary Inspector's Report
Fieldwatch/Bee Check Application
Cybil Preston, Maryland State Apiary Inspector
9:45 AM
Honey bee Genetics And Improving Your Stock
William Sprenkle, Log Cabin Farm
10:45 AM
Tropilaelaps Mites, A Fate Worse Than Varroa Destructor
Dr. Samuel Ramsey, vanEngelsdorp Lab
11:45 AM
The New UMD Bee Squad
Mark Dykes, Extension Coordinator, vanEngelsdorp Bee Lab
12:30 AM
Lunch (on your own, or Subway order)
1:30 PM
Colony Management Tips
William Sprenkle, Log Cabin Farm
2:30 PM
Varroa Anatomy: Why it Matters to Your Bees
Dr. Samuel Ramsey
3:30 PM
Ask Expert Beekeepers Your Anonymous Questions
Panel
4:00 PM
Adjourn
---
DIRECTIONS to the meeting:
Harford Community College
401 Thomas Run Road, Bel Air, MD 21015
We will be meeting in The Chesapeake Center, at Entrance 2, first building on the left.
CLICK for downloadable .pdf Campus Map.
Harford Community College is mid-way between Bel Air and Churchville Md. on route # 22. Turn into the Main entrance at Thomas Run Road. Turn right into Parking lot #2, then use the left side of the lot. The meeting is in The Chesapeake Center, the first building on the left.
If you use I-95 you should get off at MD 543 Fountian Green Rd., Riverside Exit # 80, which will take you to #22, turn right to Thomas Run Road on the left.
If you use I-83 you should gef off at MD 439 Old York Rd.. Turn right on # 23 Norrisville Rd., to Jarrettsville then right on #165 Baldwin Mill Rd. and left on #23 East-West Hwy. Turn left at dead end and then right at the next light. This is #543 North Fountain Green Rd. At Fountain Green turn left on to #22 to Thomas Run Road on the left.
If you use US 1 from Conowingo turn left at Poplar Grove on to Priestford Road #136 to Churchville and #22. Turn right and HCC will be on your right at the third traffic light.
If you use US 40 from Perryville go to Havre De Grace turn left on to #155 Level Road and this will take you to Churchville and #22. Turn right at dead end and HCC will be 4 traffic lights on your right.
Vendors can use the access road that is beside the building but must use the lot for parking.

MSBA WINTER MEETING WEATHER POLICY
In the event of a major winter storm, please check MSBA's homepage for possible cancellation notifications. Also, if Harford County Community College closes, our meeting will be cancelled. Harford's closings are usually announced on WBAL (AM 1090) and WHFC (FM 91.1) and at www.harford.edu.