by Kim Mehalick, MSBA President
The Maryland State Beekeepers Association is a non-profit organization that has been dedicated to the advancement of beekeeping and the improvement of beekeeping skills in Maryland since 1908. This article is meant to give some perspective on where we have been, and what we are working on these days.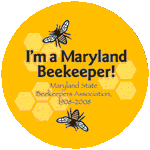 In the 1970's and 1980s beekeeping became a less common interest and the numbers of beekeepers became smaller and smaller, especially after the introduction of the varroa mite into the United States. The varroa mite devastated colonies throughout the country, and eliminated many backyard beekeepers. Back in the 1980s, MSBA became one of very few sources for new beekeepers to receive an introduction and attend short courses. Thankfully, times have changed and now we have a plethora of state and regional groups that provide short courses each year for new beekeepers.
In 1986 the MSBA was formalized and officially incorporated and its first three directors were Ann Harman, Richard Hammond and Gordon Davis. We owe of what MSBA has become to the hard work and the vision of these and other founding members.
The primary goals of the newly incorporated Maryland State Beekeepers Assocation, Inc., were:
(a) to promote the values and pleasure of beekeeping among the public;
(b) to inform the public and those in the Association of matters of importance in beekeeping;
(c) to encourage scientific and practical beekeeping, and the improvement of bee culture;
(d) to educate beekeepers and those interested in bee culture by presenting and discussing new ideas; and exchanging information, goods, and services;
(e) to support research on bee culture;
(f) to protect bees and sources of nectar and pollen;
(g) to serve as liaison with other organizations concerned with bee culture;
(h) to advance, in general, the interests of its members.
An all-volunteer organization from the beginning, MSBA continues its role of education, and outreach within the state. Currently nearly 1,000 members strong, MSBA invites leaders in beekeeping science and practice to speak to three membership meetings a year, provides additional educational opportunities, and provides outreach to support Apis mellifera, the honey bee.
MSBA continues to have a strong relationship with the University of Maryland, home of the first meeting in 1908. MSBA continues to lobby for beekeepers, thru both the Maryland Farm Bureau and the Maryland Department of Agriculture. Our goal is to both support and represent the needs of Maryland beekeepers.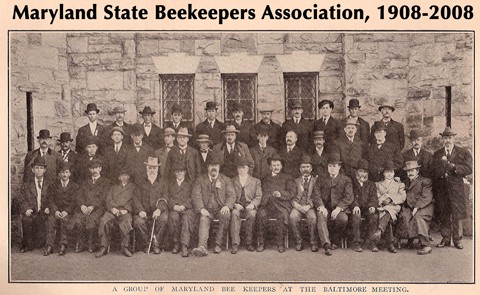 Your membership in MSBA is an honor and an incentive to continue working for Maryland's bees and beekeepers, and your participation and feedback is valuable to us as we move into the future.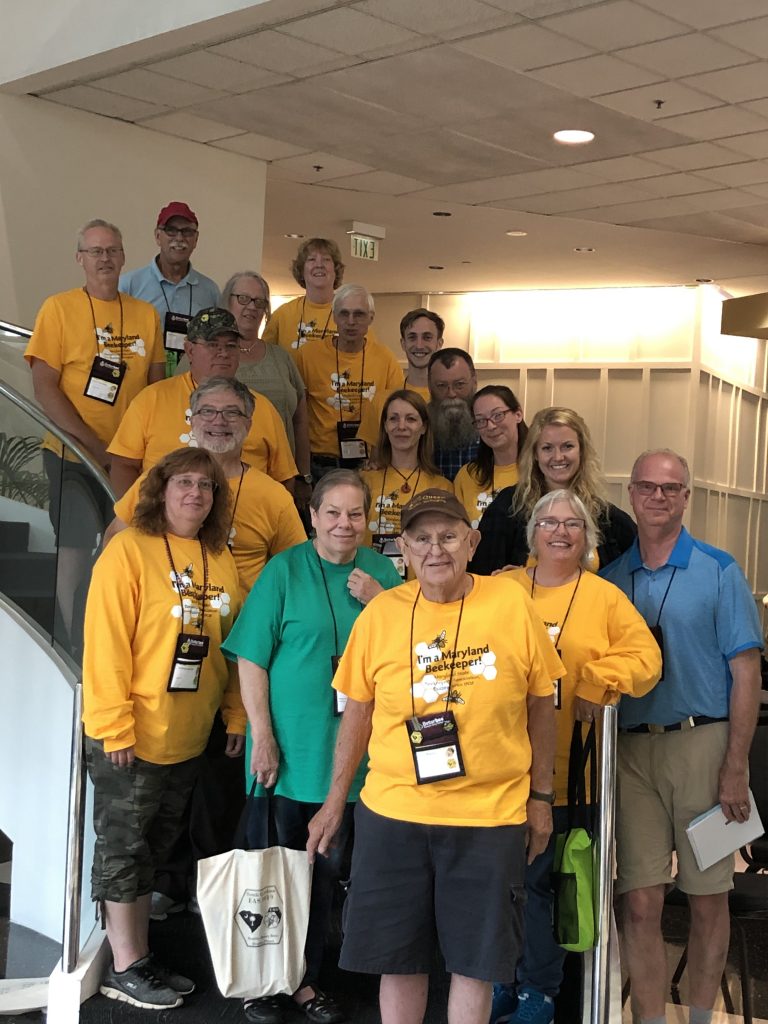 You can find your local County Second VP and the contact info for the entire MSBA Board of Directors on our "about us" page, and we hope to hear from you soon and continue serving you and your bees always.