MSBA's November meeting includes the annual award of two major types of recognition to members of the beekeeping community. 
MSBA will honor honored Mr. Greg Gentry of the Washington County Beekeepers Association with The Free State Beekeeper Citizenship Award in recognition of his role in both keeping MSBA informed of issues affecting beekeepers throughout Western MD, but also being an effective channel of information back to his community from both MSBA and EAS. The Free State Award recognizes beekeepers who help boost and protect the role of beekeeping in our communities. It includes an amazing statue (pictured) to which Greg's name will be added.
Zac Lamas, a PhD. candidate in the UMD Hawthorne Lab, will receive The George S. Imirie Education Award, which has been presented since 2003 to encourage research and continuing education for active beekeepers. The award includes an honorarium of $200 (as of this year) and recognizes his unstinting commitment to teaching and outreach through workshops and Zoom even while running a bee business, doing top level research, and enduring a pandemic!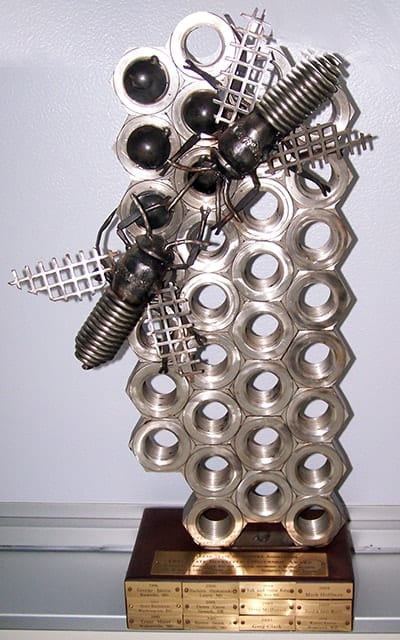 Free State Beekeeper Citizenship Award Statue