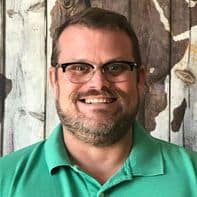 Hello from the University of Maryland Honey Bee Lab! We hope everyone has had a good winter so far. We are using this "slow" time of the year to prepare for grant submissions and to get our equipment ready for the upcoming season.
The Bee Squad has been busy working with varroacide manufacturers to set up webinars to discuss their mite treatment products. We still have several to go so head on over to UMDbeesquad.com to sign up for the upcoming sessions. If you'd like to catch up on previous sessions, check out our YouTube channel (click on the link or search for UMD Bee Squad in the app). We will post all of the series along with other exciting new videos.
With spring fast approaching, the Bee Squad is also working on providing resources for beekeepers here in Maryland. At the request of the industry, we will be releasing a short recorded talk on resources available for beekeepers to help with planning your approach to Varroa management. This will be released in the spring to help new beekeepers prior to picking up their packages and nucs.
In addition to this talk, the Bee Squad is working with the MSBA to bring beekeepers more educational opportunities. These will come in the form of online and in-person classes (when we are able!). Keep an eye out on your email and on the Bee Squad's website and Facebook pages for more information.
Finally, as many of you know Kelly Kulhanek recently graduated with her PhD. We'd like to congratulate Dr. Kulhanek on all her hard work and look forward to working with her in the future.
That's all for now, but we encourage you to reach out to us if you have any questions and we look forward to a great 2021 for the bees!