CANCELLED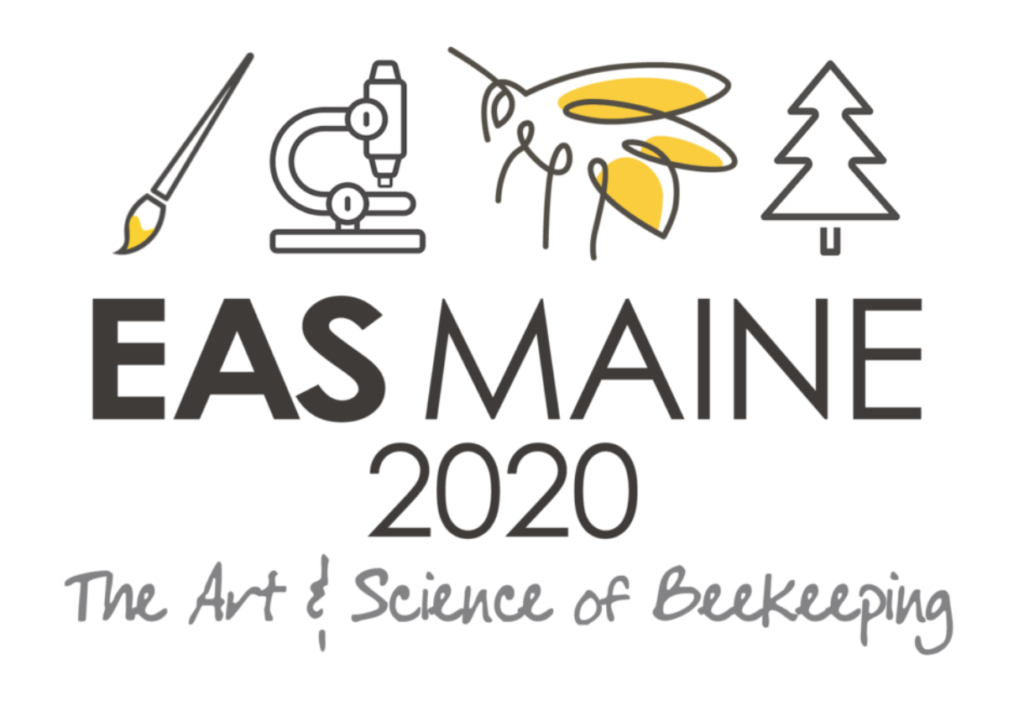 The 2020 Eastern Apicultural Society annual conference will be held at the University of Maine, Orono! (Map)
Additional information on the conference will be posted as available, but check out what we know so far...
SHORT COURSE TRACKS
Beginner
Intermediate
Advanced
Beyond Honey
Microscopy
Queen Rearing
EAS MASTER BEEKEEPER CERTIFICATION
Testing areas: Lab, Field, Oral, Written
WORKSHOPS
Pollen ID
Beeswax
Photography
Mead Making
Cooking with Honey
Recipe to Market: Honey-value added products
Open Hive Demos
KIDS & BEES
Children's Program with Sarah Red Laird, "Bee Girl"
SPECIAL EVENTS
Lobster Bake & Picnic
Story Concert at Orono Brewing
Company
Field Trips to Swan's Honey & Humble Abodes
Author Book Signings
Honey Show
Honey Exchange
'Summer Skies' show at planetarium
Live & Silent Auctions
SPEAKER BIOs
Dr. Ernesto Guzman, Professor and Head of the Honey Bee Research Centre, University of Guelph, ONResearch in Dr. Guzman's lab is focused on three main areas: genetics, behaviour and parasitic mites of honey bees. These studies have contributed to the understanding of foraging behaviour, defensive behaviour and the mechanisms that provide honey bees resistance against parasitic mites, which is the most serious problem facing beekeepers worldwide. Currently, postdoctoral fellows, students and technicians in Dr. Guzman's lab are investigating the effect of parasites and pesticides on the behaviour and immune responses of honey bees.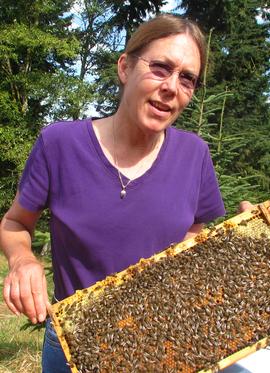 Sue Cobey is an acknowledged international authority in the field of instrumental insemination and honey bee breeding. She has established and maintains the New World Carniolan Closed Population Breeding Program, now in its 37th generation, a recognized industry standard and a model pro-gram for teaching. Her specialized training classes, designed to teach the skills necessary for the selection and maintenance of honey bee stocks, attracts researchers and beekeepers worldwide. Sue's experience includes management of Honey Bee Research Laboratories at the Ohio University State and the University of California, Davis. She developed an independent research program focused on post instrumental insemination care and survival of queens. Her extensive experience includes co-founding and operation of a commercial queen production business, Vaca Valley Apiaries in California (Bio and picture from LINK)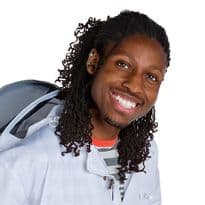 Dr. Samuel Ramsey's enduring interest in entomology started over 20 years ago and shows no signs of waning. Having completed his PhD in 2018 with Dr. Dennis vanEngelsdorp's lab at the University of Maryland, College Park; Dr. Ramsey tries to maintain a focus on how insect research can benefit the public through development of IPM strategies and STEM outreach initiatives. Ramsey studied entomology at Cornell University as an undergraduate focusing on Predatory/Parasitic insect behavior. His current work focuses on the effects of honey bee parasites on individual and colony level survivorship specifically targeting Varroa destructor and Nosema ceranae. (Bio and picture from LINK)
Cindy Bee, Master Beekeeper, Certified Educator for the Appalachian Beekeeping Collective, WV Cindy Bee is a third generation beekeeper and a passionate educator on a variety of sustainable beekeeping subjects. She is a national and international educator and has managed apiary studies for the University of Georgia as well as participated in SARE grants to assess queen viability. Bee was the first female certified master beekeeper through the University of GA at the Young Harris Institute, is past President of the Metro Atlanta Beekeepers Association, and was Georgia Beekeeper of the Year in 2007. She comes to Appalachian Headwaters from Maine where she is co-owner of Overland Apiaries, a 150 colony operation focusing on small scale queen rearing, overwintered nucleus hives, and honey production. She is also the author of the book Honey Bee Removal: A Step by Step Guide, and ran a full time bee removal business for over fourteen years. (Bio from LINK)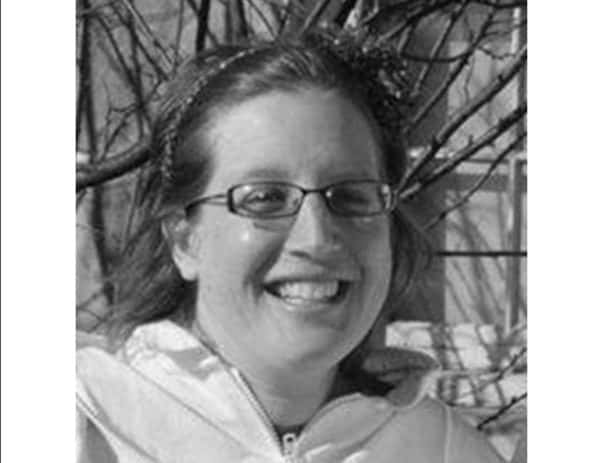 Jennifer Lund, has a Master's degree in Entomology from the University of Maine and has almost 20 years of entomological experience. Before becoming the State Apiarist, she was a research technician in the entomology department at the University of Maine in Orono.
Some of the honeybee projects she has worked on over the years include a national colony collapse disorder study, honeybee colony health comparisons of top bar and Langstroth hives, integrated Varroa mite control effectiveness, the role of honeybees as vectors of blueberry disease, sub-lethal effects on colonies to low level pesticide exposure, and health of migratory hives arriving in the State of Maine for blueberry pollination. Lund is passionate about honeybee health and helping beekeepers succeed. Aside from managing the honeybee inspection program and helping Maine beekeepers protect their hives, she has several of her own hives that she maintains on her farm in Arglye Township, Maine. (Bio and photo from LINK)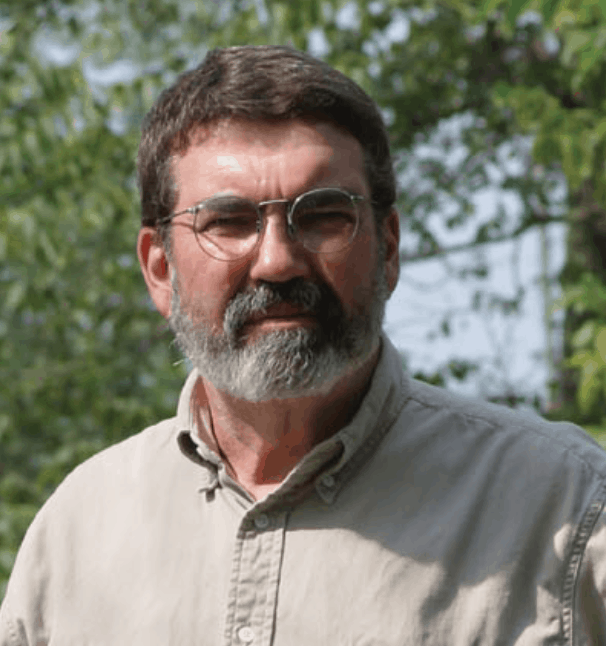 Phil Craft served as the Kentucky Dept. of Agriculture's State Apiarist from 1999 through 2011. He is a graduate of Oberlin College in Ohio (BA in biology), and the University of Kentucky (BS in civil engineering). He is a past president and past chairman of the Heartland Apicultural Society, past program chairman of Eastern Apicultural Society, and past president of the Apiary Inspectors of America. A native of the mountains of Eastern Kentucky, he now lives out in the sticks in the Bluegrass Region of Kentucky near Lexington with his family, a very old dog, and some bee hives. (Bio from LINK, photo from LINK)
Andrea Nurse, Paleoecology Research Associate, Climate Change Institute, University of Maine, Orono
Eric Venturini, Pollinator Conservationist, Xerces Society and Natural Resources Conservation Service
Tucka Saville, Queen Rearing
Sam Abben, USDA-ARS, Bee Research Lab, Beltsville, MD
Kim Skyrm, State Apiarist, Massachusetts