Join us for this amazing beekeeping event.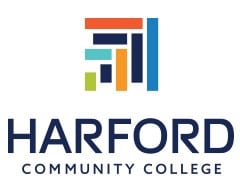 LOCATION: Harford Community College
ADDRESS: 401 Thomas Run Road, Bel Air, MD 21015, Entrance 2 (CLICK for google map / directions)
BUILDING: The Chesapeake Center, first building on the left (CLICK for google map / directions)
ROOM: Chesapeake Theater
ADDRESS: Bel Air, MD
DAY: February 15, 2020
TIME: 9AM - 4PM (Doors open at 8 AM)
---
SPECIAL PRESENTATIONS BY:
KIM FLOTTUM - Bee Culture Magazine's for 33+ years
KEVIN INGLIN - Host of Beekeeper's Corner Podcast
KELLY KULHANEK - Ph.D. Student, University of Maryland
---
SPEAKER BIOs
KIM FLOTTUM . . .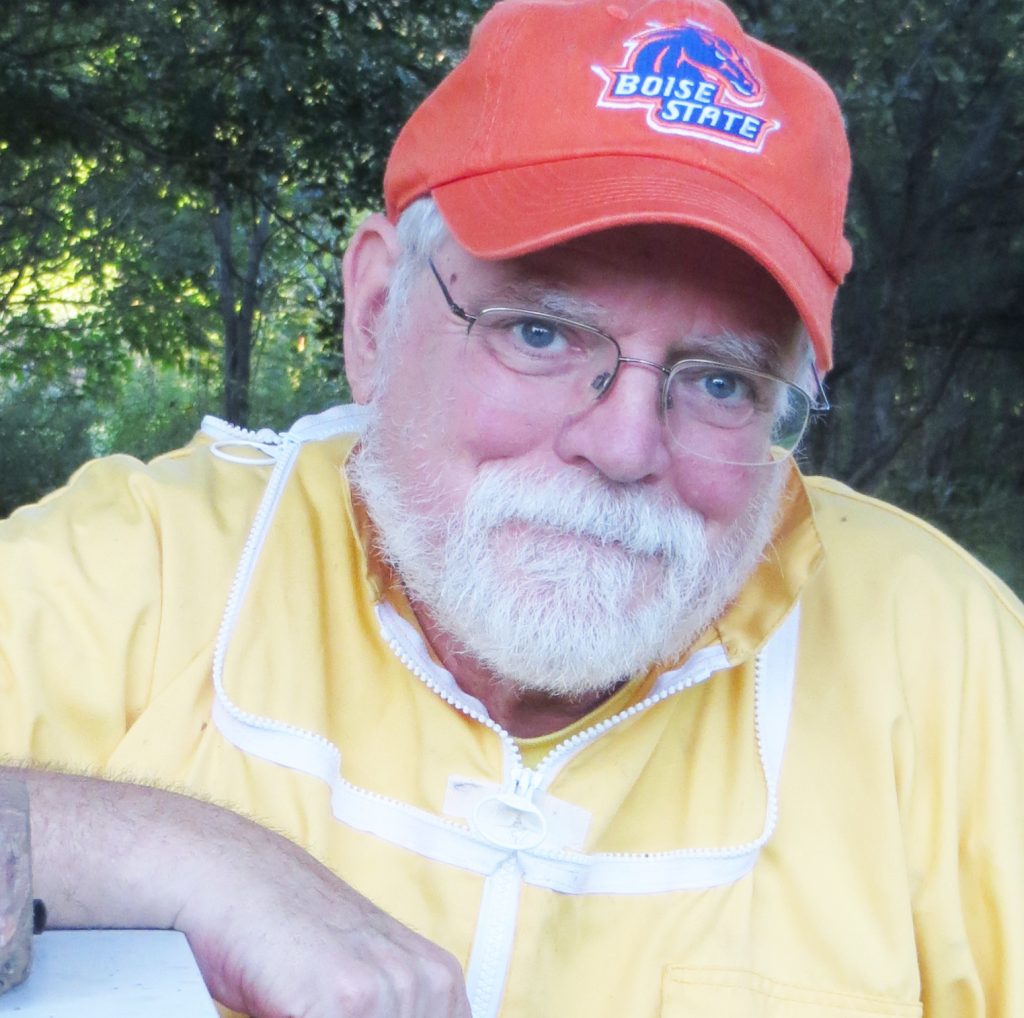 was Editor of Bee Culture Magazine for 33+ years. He started a second magazine called Beekeeping Your First Three Years about 6 years ago for the huge flush of new beekeepers answering the call of helping the bees. He's written 5 books, ranging from beginner to advanced to producing varietal honey to actually how to do honey tasting with Marina Marchese, and his last is In Business With Bees. He is past President of The Connecticut State Beekeepers Association, The Ohio State Beekeepers Association, and has served as Director, and Chairman Of The Board of the Eastern Apiculture Society. Kim and his wife Kathy, who is Associate Editor and Graphic Design Specialist for Bee Culture, live in Northeast Ohio with their cats, chickens, ducks and gardens. After retiring at the end of 2019, Kim ramped up his Agricultural Podcast Production Company, called Growing Planet Media, so he hasn't slowed down a lot, but he does get to sleep in once on occasion.
---
KEVIN INGLIN . . .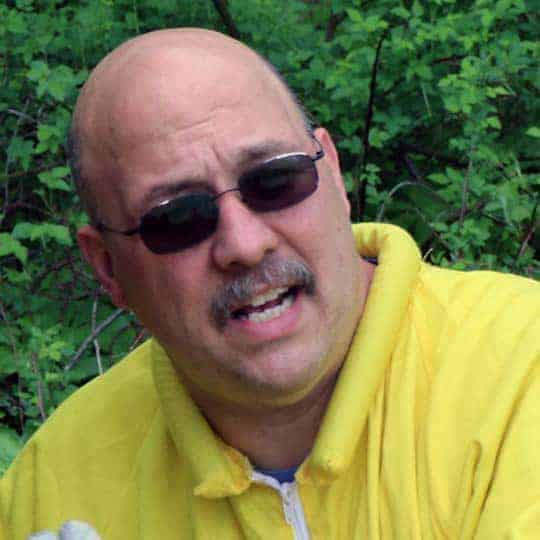 is a hobbyist beekeeper, EAS Master Beekeeper, and the host of the Beekeeper's Corner Podcast. He started beekeeping with his wife in 2008 and maintains anywhere from 8 to 15 hives in his apiary. Kevin is the past President of the Northwest New Jersey Beekeepers Association and serves as the webmaster and as the Facebook/YouTube administrator, posting videos of his work with bees and the Association meetings and session. He can be found traveling around the east coast teaching and training on various topics beekeeping and is always up for any beekeeping adventures. Recently he and took in some beekeeping activities in trips to Kenya, South Africa, Malawi, and Italy.
KEVIN INGLIN'S PRESENTATIONS:
The Frame Game. The nest of the colony is contained within the walls of the hives and on the frames. As such the frames play the pivotal role in the operation of the colony. The question is, have you underestimated the way frames work in a hive? Do you find yourself having problems – or maybe you are having problems and you do not know it… In this session we will be teaching you about the FRAME GAME and disclosing the difficulties that lie within and how to avoid the pitfalls.
Non-Langstroth Designs. This is a combination presentation that shows designs that are of course not Langstroth. It has a listing of several unique prototype/marketplace hives and then transitions to non-Langstroth designed hives that are used around the world. With the second part I discuss how they are used and unique traits in management and design. It moves toward unique hives that I have in my apiary (kind of a passion of mine to try odd hives) and I talk about real world experience.
---
KELLY KULHANEK . . .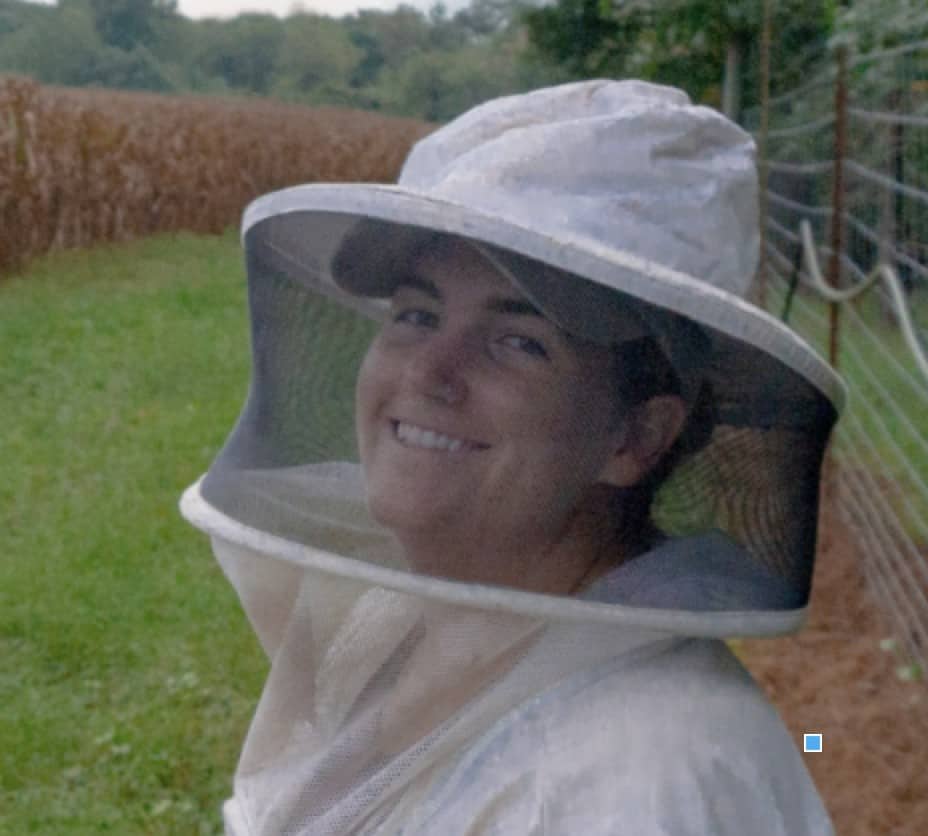 is a Ph.D. student studying honey bee health and management practices. She earned a B.S. in Molecular Environmental Biology from UC Berkeley, then spent a field season with the USGS in North Dakota studying honey bee health and landscape change. Her doctoral work focuses on learning about honey bee health on a nationwide scale through the Sentinel Apiary Program. She recently completed a 3-year field study on the efficacy of survey-derived best beekeeping management practices. Her next field season will focus on tracking inter-apiary Varroa transmission with a camera sensor she developed. For the rest of her degree, she plans to use Sentinel Apiary data to learn about long term Varroa population trends and how the efficacy of management practices varies across space.
---
FEB 15 MEETING AGENDA
STARTING TIME
SESSION
PRESENTER
8:30 AM
Refreshments, Coffee, Donuts, etc.
9:00 AM
Opening and Welcome
Kim Mehalick, President
9:15 AM
Md. Apiary Inspector's Report
Cybil Preston, Md. State Inspector
9:30 AM
The Frame Game
Kevin Inglin EAS Master Beekeeper, host of the Beekeeper's Corner Podcast
10:20 AM
Break
10:40 AM
Common Sense Natural Beekeeping
Kim Flottum, Former editor of Bee Culture
11:40 AM
Bee Your Best Beekeeper
Kelly Kulhanek Ph.D Candidate, UMD vanEngelsdorp Lab
12:25 PM
Lunch
1:25 PM
Management considerations of the BetterBee's Bettercomb
Debbie Hewitt
Anne Arundel County VP
1:40 PM
Bee Squad
Mark Dykes
UMD
1:55 PM
Beekeeping 2020 –what's on the horizon this year and next
Kim Flottum
2:55 PM
Break
3:15 PM
Non-Langstroth hive designs
Kevin Inglin
4:15 PM
Q&A
4:40 PM
Adjourn
---
VENDORS expected at this meeting:
Dadant
Mann Lake
Maryland Honey Company
Snyders Apiaries
UMD Bee Squad
New Horizons Apiaries
---
DIRECTIONS to the meeting:
Harford Community College
401 Thomas Run Road, Bel Air, MD 21015
We will be meeting in The Chesapeake Center, at Entrance 2, first building on the left.
CLICK for downloadable .pdf Campus Map.
Harford Community College is mid-way between Bel Air and Churchville Md. on route # 22. Turn into the Main entrance at Thomas Run Road. Turn right into Parking lot #2, then use the left side of the lot. The meeting is in The Chesapeake Center, the first building on the left.
If you use I-95 you should get off at MD 543 Fountian Green Rd., Riverside Exit # 80, which will take you to #22, turn right to Thomas Run Road on the left.
If you use I-83 you should gef off at MD 439 Old York Rd.. Turn right on # 23 Norrisville Rd., to Jarrettsville then right on #165 Baldwin Mill Rd. and left on #23 East-West Hwy. Turn left at dead end and then right at the next light. This is #543 North Fountain Green Rd. At Fountain Green turn left on to #22 to Thomas Run Road on the left.
If you use US 1 from Conowingo turn left at Poplar Grove on to Priestford Road #136 to Churchville and #22. Turn right and HCC will be on your right at the third traffic light.
If you use US 40 from Perryville go to Havre De Grace turn left on to #155 Level Road and this will take you to Churchville and #22. Turn right at dead end and HCC will be 4 traffic lights on your right.
Vendors can use the access road that is beside the building but must use the lot for parking.

MSBA WINTER MEETING WEATHER POLICY
In the event of a major winter storm, please check MSBA's homepage for possible cancellation notifications. Also, if Harford County Community College closes, our meeting will be cancelled. Harford's closings are usually announced on WBAL (AM 1090) and WHFC (FM 91.1) and at www.harford.edu.