LIVE Webinar!
Join the Maryland State Beekeepers Association for a fascinating day packed with insights to honey bees & varroa mites, along with super useful tips for spring management.
WHAT: Keynote Speakers Dr. Thomas Seeley and Celia Davis
DAY: 02/13/2021 Saturday, February 13, 2021
TIME: 8:30AM- 3:30PM
WHERE: On-line via Zoom (CLICK the red zoom link)
Limited to 500 participants. Admission is Free (and so is parking!)
---
AGENDA
| | | |
| --- | --- | --- |
| | SESSION TOPICS | PRESENTER |
| 8:30 | Welcome | Kim Mehalick, MSBA President |
| 8:45 | "In Self-Defence" A positive approach to bee health looking at the ability of the colony to resist disease and how we as beekeepers, can help it. | Celia Davis, BBKA, National Diploma in Beekeeping |
| 9:45 | BREAK | |
| 10:00 | "How does a honey bee swarm choose it's home?" | Dr. Thomas Seeley, Cornell University (retired) |
| 11:00 | "What's going on with hives in Maryland." | Cybil Preston, Chief MD State Apiary Inspector |
| 11:30 | Lunch Break | |
| 12:30 | "Bait Hives-Getting ready for Spring" | Dr. Thomas Seeley, Cornell University (retired) |
| 1:30 | Bee Jacket drawing (for Sting Survey participants) | Toni Burnham, MSBA Secretary |
| 1:35 | Grant to Promote Honey | Abby Casarella, Grow & Fortify |
| 1:45 | Update from the UMD Bee Squad and vanEngelsdorp Lab. | Mark Dykes, UMD Bee Squad |
| 2:15 | "Mites under the Microscope" | Krisztina Christmon, PhD Student ,UMD vanEngelsdorp Lab |
| 3:00 | Closing Question and Answers | All |
---
Keynote Speaker THOMAS SEELEY
TALK #1: How a honey bee swarm chooses its home. The bees in a swarm choose a new dwelling place collectively and democratically. They stake their future on a process that includes collective fact-finding, vigorous debate, and consensus building. Seeley will present his research of how these bees evaluate potential nest sites, advertise their discoveries to one another, engage in open deliberation, and choose their new home.
TALK #2: Bait hives: How to get high-quality bees for free. Seeley explains how you can use his research to maximize your chances of capturing a swarm... Learn how to put up a box of the right design, in the right location, and at the right time of year. If you need additional colonies of bees, this is an efficient and fun way to get excellent, locally adapted bees.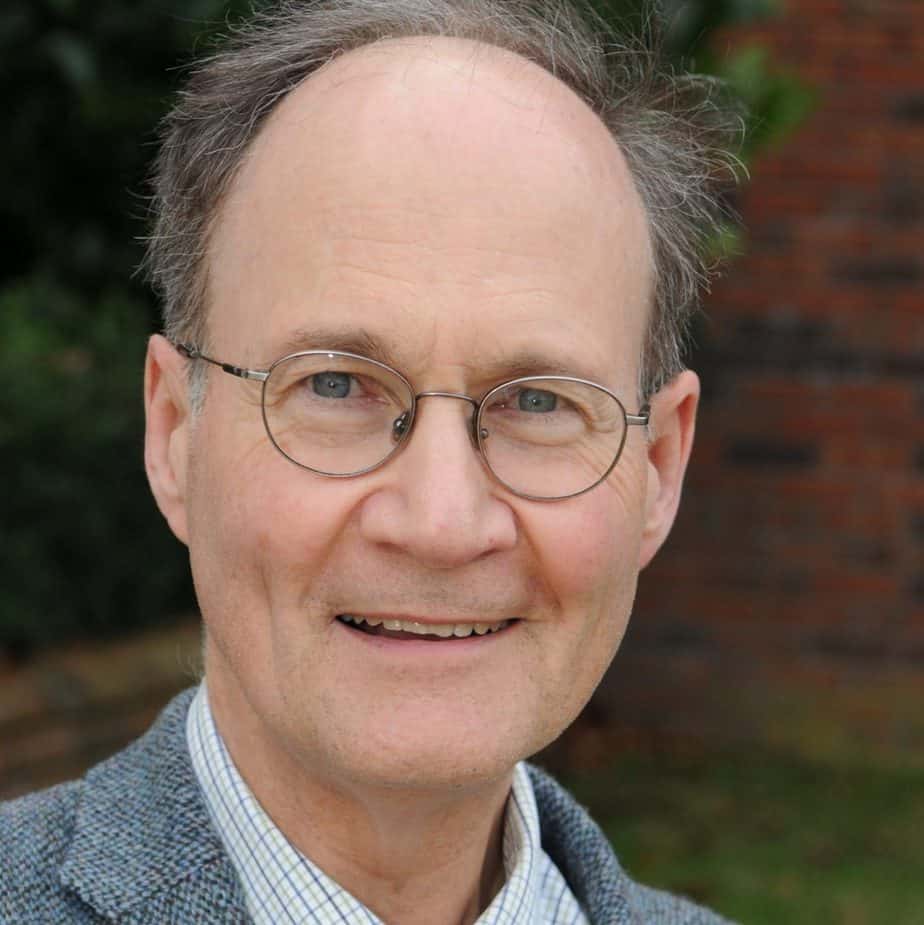 THOMAS SEELEY bio
Thomas Seeley, biologist and writer, is a retired professor in the Department of Neurobiology and Behavior at Cornell University. He taught courses on animal behavior and did research on the behavior, social life, and ecology of honey bees. He continues his bee research on a small scale and he continues to be a beekeeper. His scientific work is summarized in five books: Honeybee Ecology (1985), The Wisdom of the Hive (1995), Honeybee Democracy (2010), Following the Wild Bees (2016), and The Lives of Bees (2019). In recognition of his scientific contributions, he has been honored by an Alexander von Humboldt Distinguished U.S. Scientist Award, been awarded a Guggenheim Fellowship, and been elected a Fellow of the American Academy of Arts and Sciences and a Member of the German National Academy of Sciences. He writes: "These honors are much appreciated, but for me the most important source of pleasure in being a scientist are the discoveries that I have made about the lives of honey bees." Seeley earned his AB in chemistry from Dartmouth College in 1974 and his PhD in biology from Harvard University in 1978.
FUN FACT: Thomas Seeley started keeping bees while a high school student, when he shook a swarm into a box and brought it home.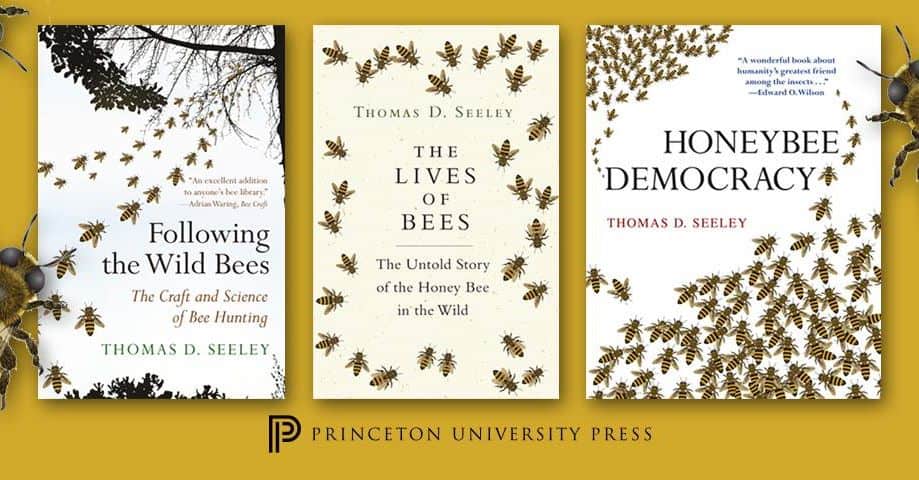 ---
Guest Speaker CELIA DAVIS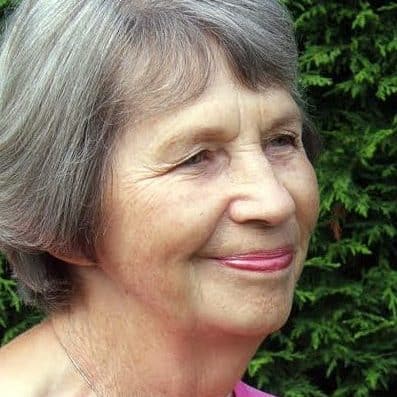 TOPIC: "In Self-Defence" A positive approach to bee health looking at the ability of the colony to resist disease and how we, as beekeepers, can help it.
CELIA DAVIS Bio
Celia Davis is one of the most honored and treasured voices among British beekeepers.
Celia began a lifelong interest in insects as a child and has been keeping bees for more than 35 years.
During that time she has held various posts within the Warwickshire Beekeeper' Association. Celia authored two bee books, The Honey Bee - Around and About, and The Honey Bee Inside Out and lectures throughout the British Isles and Ireland.

Celia is partial to nucs, especially for swarm control, and overwinters several with her two full size hives. She lives in Berkswell, near Coventry, in the heart of England.
FUN FACT: When Celia is not involved with bees she enjoys bird watching, and growing fruits and vegetables.
---
Guest Speaker KRISZTINA CHRISTMON
TOPIC: Mites under the Microscope Christmon has studied over 100,000 mites, analyzing size, physiology, genetics, vectored viruses and resistance to miticide treatments. She will give MSBA attendees a brief overview of mites (origin, genetics, viruses, resistance) then present her latest findings on miticide resistance is related to how recently the mites have eaten!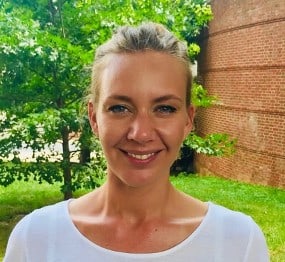 KRISZTINA CHRISTMON bio:
Krisztina Christmon is a Ph.D. student at the Department of Entomology, University of Maryland, College Park. She is conducting her research on Varroa destructor size, physiology and their correlation with miticide resistance at the vanEngelsdorp bee lab, with collaboration of the USDA honey bee lab, Beltsville.
Krisztina studied Agricultural Engineering at the University of West Hungary (BSc, MSc) and Evolutionary and Behavioral Ecology (MSc) at the University of Exeter. Click for Christmond's research update.