In Person!
Elections!
Expert Speakers!
HONEY SHOW!
Join the Maryland State Beekeepers Association for a fascinating day packed with insights on honey bees & useful tips to keep them.
LOCATION: Maryland Dept. of Agriculture
ADDRESS: 50 Harry S Truman Parkway, Annapolis MD
TIME: Subject to change: 9AM - 4PM (Doors open at 8:15 AM)
EVENT: MSBA will convene its 113th Annual Fall Meeting, Elections and 84th Honey Show!
WHAT: Speakers include Dennis VanEngelsdorp, PhD, University of Maryland
DAY: 11/13/2021 Saturday, November 13, 2021


MORE DETAILS WILL BE POSTED - CHECK BACK!
---

Dennis VanEngelsdorp Biography as listed on UMD's website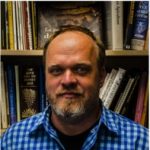 My research focuses on pollinator health, and honey bee health specifically. I am particularly intrigued with using an epidemiological approach to understanding and (importantly) improving honey bee health. This approach is multi-faceted, requiring understanding both the etiology of individual bee diseases and the large scale monitoring of colony health.
Some of the areas my lab are addressing include:
Identifying determinates of disease in honey bee colonies.
Identifying and promoting management systems which promote colony
health
Broad scale monitoring of pollinator health
Awards
2010 Roger A. Morse Outstanding Teaching/Extension Service/Regulatory Award
2009 Fine Fellowship Scholoarship for Gigapixel Imagery for Science Outreach.