WHAT: Online Zoom Workshop
TOPIC 1: Anatomy and Life of QUEENS
TOPIC 2: Heredity for Healthy Bees
DAY: 02/14/2021 Sunday, February 14, 2021
TIME: 2 PM - 4:30 PM
WHERE: On-line via Zoom (CLICK to REGISTER)
COST: Suggested donation of $5 or more
NOTE: ADVANCE REGISTRATION is REQUIRED. After registering, you will immediately receive directions to join the meeting.
On Sunday, February 14 from 2 PM to 4:30 PM, MSBA is hosting a special "pay what you wish" Zoom workshop featuring Celia Davis, February 2021 keynote speaker, and Adam Finkelstein of VP Queen Bees. We are asking attendees to consider a donation of $5 or more to support additional workshop programming from MSBA. Each talk is scheduled for about 45 minutes, followed by Q&A, with a short break between sessions.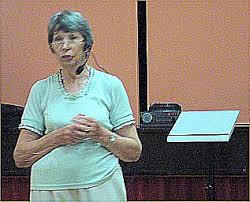 Celia Davis will present on one of her favorite topics, "The World of the Honey Bee Queen," focusing on the anatomical structure and life of the honey bee queen, and practical ways to ensure that colonies are headed by fertile, productive queens. Celia Davis is one of the most honored and treasured voices among British beekeepers and has been keeping bees for more than 35 years. Celia has authored two bee books, The Honey Bee - Around and About, and The Honey Bee Inside Out and lectures throughout the British Isles and Ireland.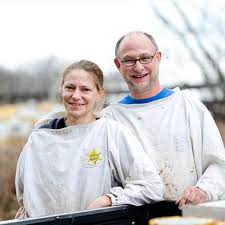 Adam Finkelstein will give a talk on "The Roles Heredity and Selection Play in Successful Apiculture." Many Maryland beekeepers will recognize Adam Finkelstein from his and Kelly Rausch's many years of work among us! Previously speaking to MSBA about assessing lines of queens in 2013, and now located in South Carolina, Adam will follow up Celia Davis' discussion of queen bee biology with a talk about the importance and significance that heredity and selection have in producing high quality stock needed to maintain healthy and successful apiaries.
This session will be hosted with support from the UMD Bee Squad.