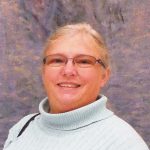 2021 continues to be an interesting beekeeping year! Last year, our June meeting was the first ever to be offered in a purely on-line format. Dr. Dave Tarpy was our keynote speaker. Three meetings later, I hope we have improved as we hold more hold meetings online via Zoom, and that MSBA still provides excellent programs based on your support.
I am so excited that we are hosting both Dr. Jamie Ellis and Dr. Marla Spivak at our June meeting! They are both powerhouses of knowledge and experience. I am particularly excited because Jamie Ellis drove me to want to learn more about bees after hearing aa previous lecture he gave bee biology. He is an eloquent speaker, and led me to continue down the road to becoming a better beekeeper. Fred Smith has prepared a wonderful meeting for us: let's all enjoy.
We are now looking forward to restarting face to face MSBA meetings in November. While following all CDC guidelines, we are planning our November meeting a hybrid meeting: it will be face to face but MSBA will still offer a Zoom option for anyone who chooses to participate from home.
EAS has become a smaller meeting this year, and will take place as a three-day event. It is only a nine hour drive away! Mike and I will be going because this is one of our favorite "bee events" of the year. If you are going, order your MSBA t-shirt in goldenrod yellow and wear it proudly. It helps us meet fellow Maryland beekeepers at the larger meetings. Say hello and help build our community!
We have several new programs in process. In particular, the recently formed education committee has started building some new classes in conjunction with the UMD Bee Squad. This offers additional education opportunities for our entire association, and I am very excited to see it come together. In January, we hope to once again offer our all day splits and nucs class, if we can find a venue and if it is safe to hold it. We also hope to hold the honey show judging class which had to be postponed in 2020.
As an association, the board has voted to shut off open access to the membership directory. Only the required board members will have access to your emails, and counties in the future. We are making a single exception: people who register for a class will see others who are also participating to allow for car pooling. Those lists will disappear as the classes are held.
This is absolutely my favorite time of the beekeeping season! Taking a new mentee into their first hive, rejoicing in finding queens, and listening to a healthy hive are special moments. Soon it is time for the work of the honey harvest, and making the new queens for August requeening. Then the cycle begins again!
Please be responsible beekeepers, do your mite checks, report them into the mite survey, and register your hives for free with Cybil Preston, MDA's State Apiary Inspector.